through mindfulness meditation.
WHEN YOU JOIN THE POWER OF PRESENCE ONLINE PROGRAM YOU GET
Feel more focussed, present and productive in your daily life
Be more in control of your emotions
Get better at managing stress, and feel more calm, relaxed and confident in all areas of your life
Be more courageous and take the leaps needed to find a deeply satisfying career or relationship
Learn how to stop worrying and be more confident in making decisions to reach your full potential
Stop the mind chatter and inner critic from holding you back in life
WHEN YOU JOIN THE POWER OF PRESENCE ONLINE PROGRAM YOU GET
Expert Teachers
Access to exclusive teachings from the world's leading mindfulness and emotional intelligence experts.
Masterclasses
18 x guest expert masterclass videos. Integrate powerful mindfulness practices into your life for improved wellbeing, greater creativity, focus, compassion and resilience.
Practice when you like!
24hr access to guided meditations over the program (with access for 6 months)
Support
Twice weekly supportive email reminders to keep you on track.
Transcripts
Written transcripts of all the video interviews. Turn these powerful mindfulness tools into transformative practices in your everyday life.
Journal
Downloadable meditation journal to help you monitor your progress. This journal will keep you on track and support you in building a habit of meditation.
Live Support
6 weeks access to Elise's personal input, and mindfulness expertise. Have your questions answered, get personalised advice on tailoring the practice to suit your life.
Virtual Community
Access to a supportive virtual community for 6 weeks of the program.
Mindfull Eating
Be inspired and learn new healthy whole food recipes with the downloadable digital mindful eating recipe book. Learn how to eat mindfully to enjoy your food more, lose weight and kick unhealthy eating habits.
This program is ideal if...
ABOUT LEARNING MINDFULNESS WTH ELISE THROUGH MINDFUL IN MAY (annual campaign)
It's been an amazing ride. A powerful tool for anyone".
"I'm now addicted to meditating and being present".
"I'm far more effective and efficient when I take time to meditate".
"The meditation has helped my anxiety more than anybody could ever have told me as I no longer need to take medication".
"I've recommended the program to everyone I speak to."
WHAT PEOPLE HAVE SAID ABOUT LEARNING MINDFULNESS WTH ELISE THROUGH MINDFUL IN MAY (annual campaign)
Creator of Power of Presence
Elise Bialylew is author of the no#1 bestselling meditation book, The Happiness Plan and founder of Mindful in May, the world's largest online global mindfulness fundraising campaign that teaches thousands of people each year to meditate, while raising funds to build clean water projects in the developing world. A doctor trained in psychiatry, turned social entrepreneur and mindfulness expert, she's passionate about supporting individuals and organisations to develop inner tools for greater wellbeing and flourishing. Her work has featured in the Huffington Post, New York Times, and on Australian Television and radio.
FEATURED IN THE POWER OF PRESENCE 6 WEEK TRANSFORMATIVE PROGRAM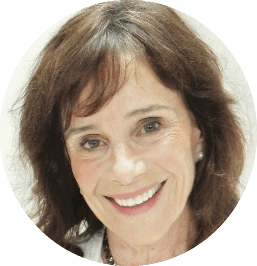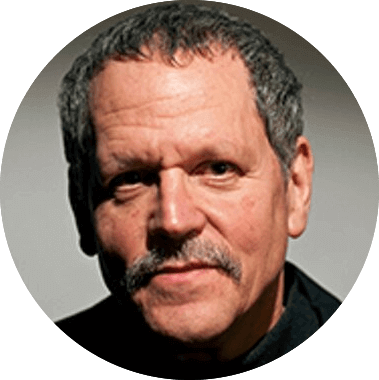 Mindful Foundations: Overcoming the common obstacles in mindfulness training
Sharpen your focus and create habits that stick
Manage stress and master your emotions
Build resilience, compassion and creativity
Boost Happiness and live meaningfully
Learn From The Person That Literally Wrote The Book On How To Be Happy
As a doctor specialised in psychiatry, mindfulness expert and author of no#1 bestselling meditation book, The Happiness Plan, I'm passionate about offering this training because I know it works.
Having discovered the incredible power of mindfulness in my own life, I knew that it could help others too.
And I get it – I truly do.
See, a lot of stress-relieving techniques just simply aren't practical. On top of that, many are steeped in religious dogma that a lot of people aren't comfortable with. And meditation is often really misunderstood - most people think it's about stopping your thoughts - which it's not!
Thinking about mindfulness in this way means you're missing out on a truckload of potential benefits.
NOT TO MENTION: IT'S NOT TRUE.
Mindfulness meditation – is actually a practice that has been proven by science to help rewire your brain, calm your body's stress response, and improve your ability to deal with the ups and downs of daily life.
Mindfulness techniques are being used by world leaders, CEOs, elite athletes, artists and entertainers across the globe to help them perform at their peak, deal with stress, and feel better along the way.
WHEN YOU REGISTER YOU'LL GET:
18 X GUEST EXPERT VIDEO MASTERCLASSES RELEASED WEEKLY
You'll hear from world leading guest experts who share powerful teachings around how to apply mindfulness to different aspects of your life and expand your toolkit for greater resilience, courage, focus and creativity.
Value: $500
SIX WEEKS OF GUIDED MEDITATIONS TO IMPROVE YOUR MIND AND LIFE
Stay on track with guided meditations for sleep, greater focus, deeper relaxation and managing stress. Tune into your online oasis of calm at any hour of the day.
Value: $100
BE SUPPORTED THROUGH AN ONLINE COMMUNITY FOR 6 WEEKS
You'll find extra resources shared in this Facebook group including articles, books , occasional spontaneous guided meditations with Elise. This as a supportive community that will help you stick to your practice, share resources and help you stay motivated to meditate. Elise will be regularly inside the Facebook group answering your questions and supporting you over the 6-weeks of the program.
Value: $200
DOWNLOADABLE DIGITAL MINDFUL RECIPE BOOK
Discover new recipes and learn how to bring mindful eating into your everyday life. You'll receive inspiration from some of Australia's best foodies.
Value: $30
TRANSCRIPTS OF ALL OF THE VIDEO INTERVIEWS TO KEEP
Print these out and read them to consolidate your learning. Absorb the powerful tools and strategies that will transform your life.
Value: $69
6-MONTHS ACCESS TO THE ENTIRE POWER OF PRESENCE PROGRAM MEDITATIONS AND INTERVIEWS
Return to your favourite meditation practices 24hrs a day - an instant doorway into greater calm, ease and focus. When you're emotionally triggered or overwhelmed, you'll have this library as your 24hr sanctuary.
Value: $500